THE USDA
RURAL ENERGY FOR AMERICA PROGRAM
(REAP)
An exciting opportunity for farmers and businesses to save money on energy bills!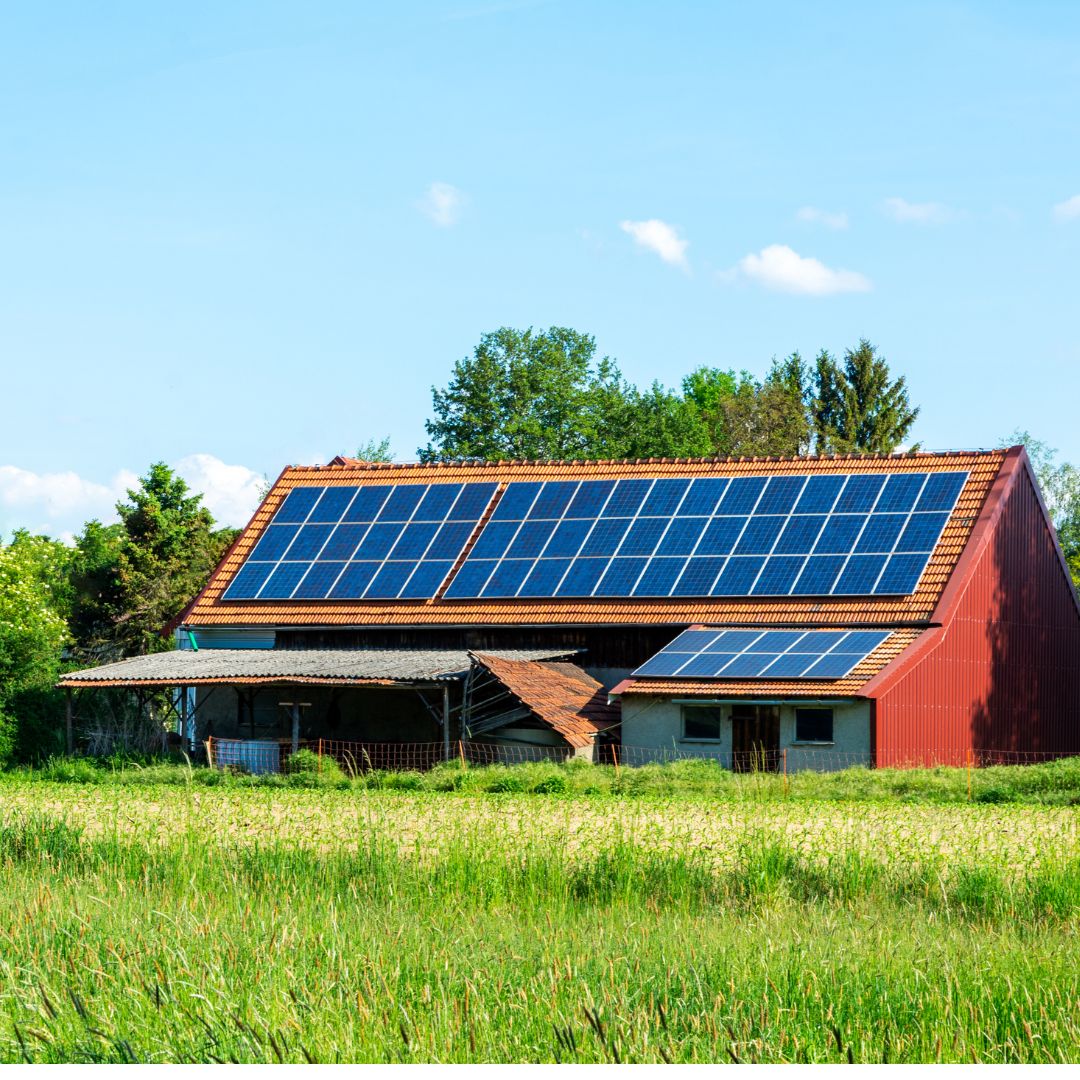 Farmers and rural businesses have a new opportunity to save money on energy costs and create backup systems to protect their energy supply during severe storms, thanks to new funding in the Inflation Reduction Act.
The U.S. Department of Agriculture's Renewable Energy for America Program (REAP) has enabled thousands of farms and rural businesses to reduce energy costs by providing grants and loans to buy more energy efficient equipment, insulate buildings, and generate electricity with solar power and other renewable technologies.
The REAP program was expanded last year, and it now provides grants for 50% of the cost of these investments and loans up to 75% eligible project costs, including backup battery systems that can keep the power on even when the grid goes down. Eligible upgrades can also receive a 30% federal tax credit in addition to incentives from the REAP program.

Energy: 
Minimum Grant request: $2,500 – $1 million max
Minimum Loan Assistance: $5,000 – $25 Million max 
Solar (feasibility studies might be needed) 

Wind

Small hydro

Anaerobic Digesters

Biomass

Geothermal

Wave/Ocean power 
*Electric vehicle chargers and battery storage can be funded but they have to be attached to energy producing project 
Energy efficiency:
Minimum Grant Request: $1,500 – $500,000 max
Minimum Loan Assistance: $5,000 – $25 Million max
Lighting 

High efficiency heating, ventilation and air conditioning systems (HVAC)

Fans 

Doors and windows

Automated controls 

Insulation 

Electric solar or gravity pumps for sprinkler pivots 

Switching from diesel to electric irrigation motors 

Replacing energy inefficient equipment
*Energy efficiency projects require an energy audit or assessment.
*Agricultural producers can also use guaranteed loan funds to install energy efficient equipment and systems for agricultural production or processing.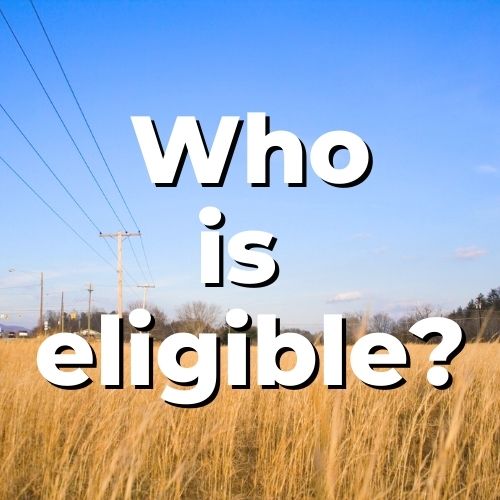 Agriculture producers earning 50% or more in a rural or urban location 

Rural small businesses, operating in areas with a population of 50,000 or less with a net worth less than $15 million and annual income less than $5 million. Rural eligibility mapping can be found on the USDA's website. If your area does not appear to be eligible, but you believe it is "rural in character," you can still apply. Contact your state's

Office of Rural Development

. 

Rural electric cooperatives

Applications are simple! The process for applying depends on the cost of the project. Applications can be found here and it's recommended to speak with someone from your state's Office of Rural Development prior to applying. Applications can be submitted online or emailed to your state coordinator.  
Applications must be for projects that have not yet started. 
Application Deadlines:

 
June 30, 2023 –  Projects costing over $20k

September 30, 2023 – Any size project

December 31, 2023 – Any size project

March 31, 2024  – Any size project
What you need:
3 years of tax returns (if you're a newer business or farm,

contact your  state coordinator

)

Employee payroll, if applicable

Electric bill 

Project Quote from installer 

Financial documents of committed funds 

Your federal Unique Entity ID (SAM.gov)