Communities in Tennessee are fighting for a cleaner, more equitable and democratic energy system. Both the Tennessee Valley Authority and the local power companies that distribute TVA's electricity are self-regulated by their boards and by people who pay an electricity bill, known as ratepayers, rather than a public utilities commission Gaining access to utility decision-making processes is often difficult and disempowering for the public. 
Today, less than 5% of TVA's electricity comes from energy efficiency or renewable sources. Many communities are facing the federal utility's plans to leave coal ash next to their drinking sources or to truck it through Black, Brown and low-income communities for decades.  TVA is also planning a massive methane gas infrastructure build-out that is likely to increase electric bills while creating few permanent jobs. In order to fight these bad plans for gas expansion, several groups across the Tennessee Valley came together to form the Clean Up TVA coalition.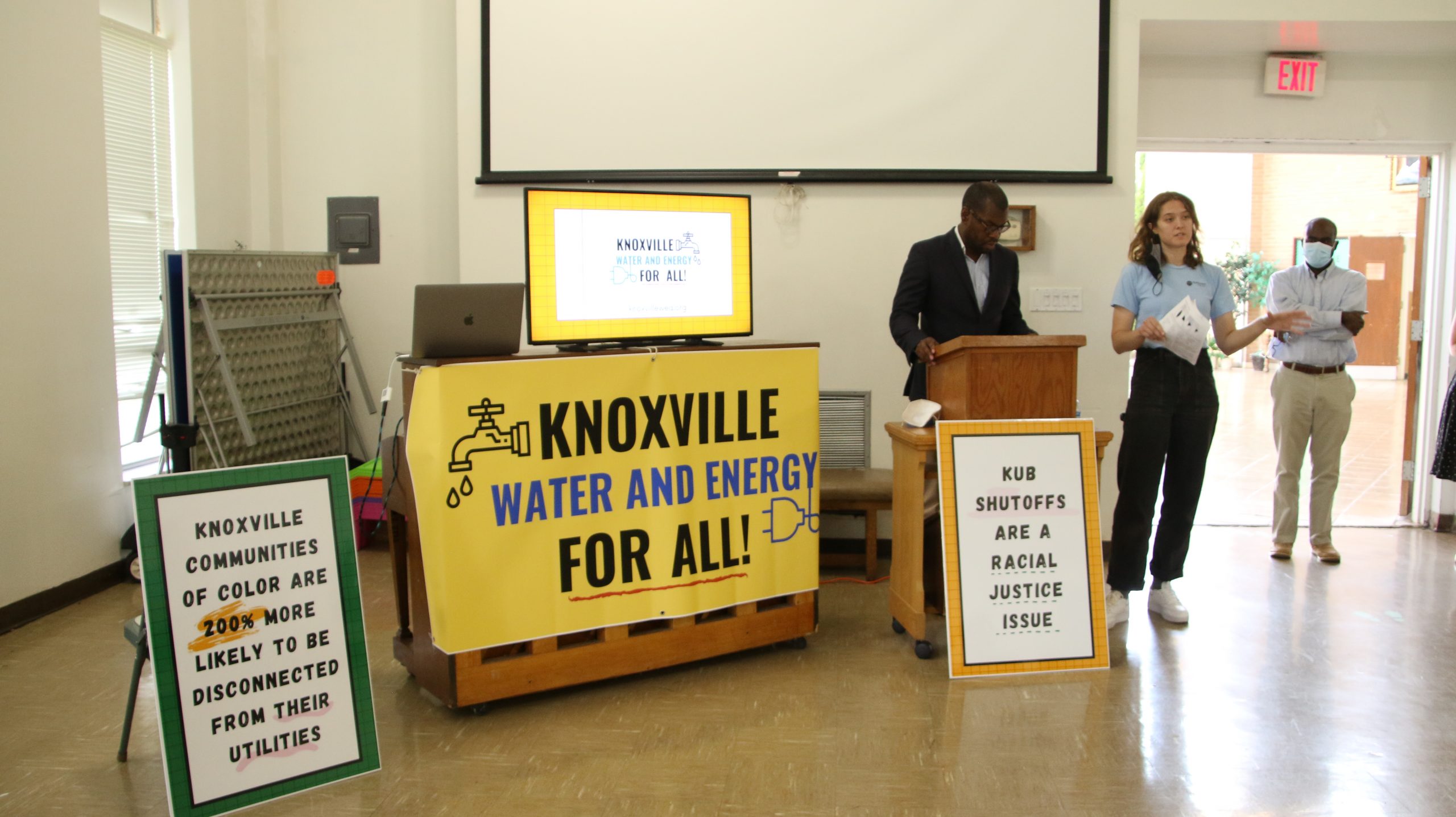 MOVEMENT SPOTLIGHT: Knoxville Water and Energy For All
Across Tennessee, communities are taking action at the local level to bring better governance and opportunities to their electric cooperatives and municipal utilities. Knoxville Water and Energy for All is a partnership of organizations and community members that came together in 2020 to end utility disconnections at Knoxville Utilities Board and make utility services accessible and affordable to all. 
The coalition has been tracking utility disconnections at KUB, and through their research uncovered a massive racial disparity in disconnections in the city. In 2021, Knoxville Water and Energy for All successfully pushed the utility's board to dedicate a $6.3 million credit from the Tennessee Valley Authority towards emergency bill relief and future financial assistance for KUB customers in need. The utility had originally planned to spread that funding across all bills for a small $1.40 monthly credit. Knoxville Water and Energy for All is still advocating for a Percentage of Income Payment Program to make utility bills more affordable in the city of Knoxville.  
Tennessee Electric Co-op Scorecards:
Organizations from seven Southeastern states are taking a close look at the governance and services offered by their member-owned utilities. The Southeast Electric Co-op Scorecards project is an endeavor to rate electric cooperatives on their governance, energy efficiency, transition to renewable energy, modernization, and efforts to reduce the financial burdens on low-wealth members